Vulnerability Detection
on Demand
Using our Swarm of 300+ vulnerability detection bots.
Already have an account? Sign In to Swarm
Overview of Findings
2

High

3

Medium

15

Low

45

Code Quality

35

Gas Optimizations
View Report
300+ Proprietary Detectors
Detecting critical, high, medium, low, code quality, and gas optimizations.
Real Time Reports
Audit reports are generated and delivered in real-time.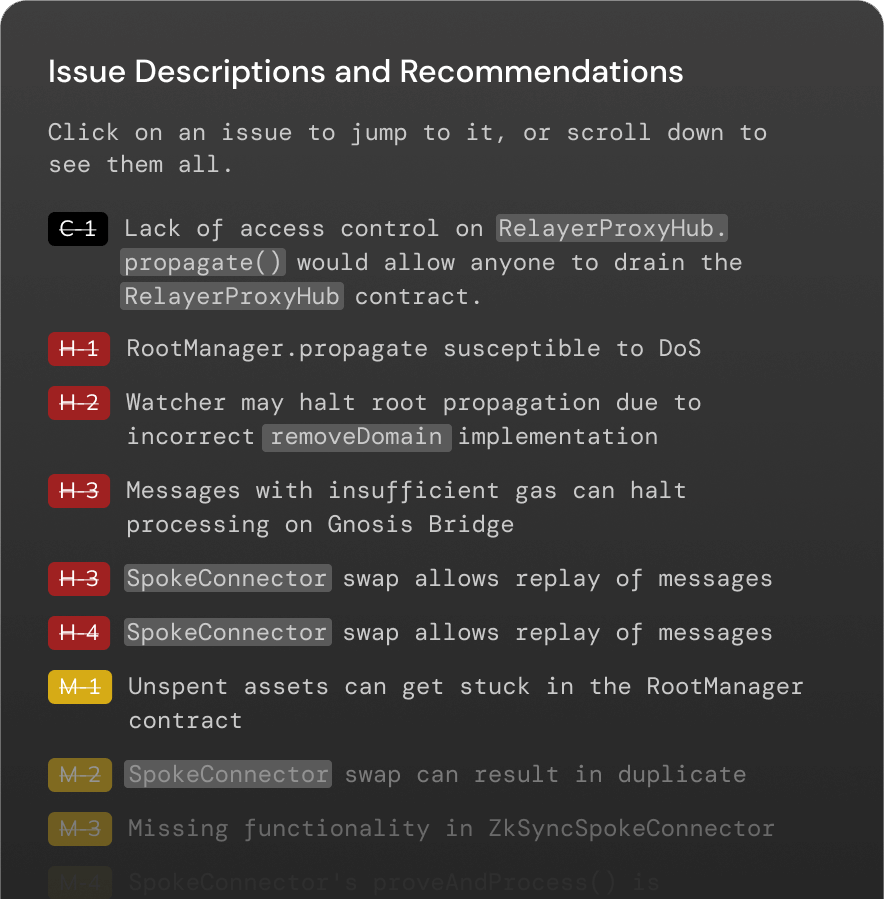 New Detectors Deployed Weekly
Stay protected against the latest threats.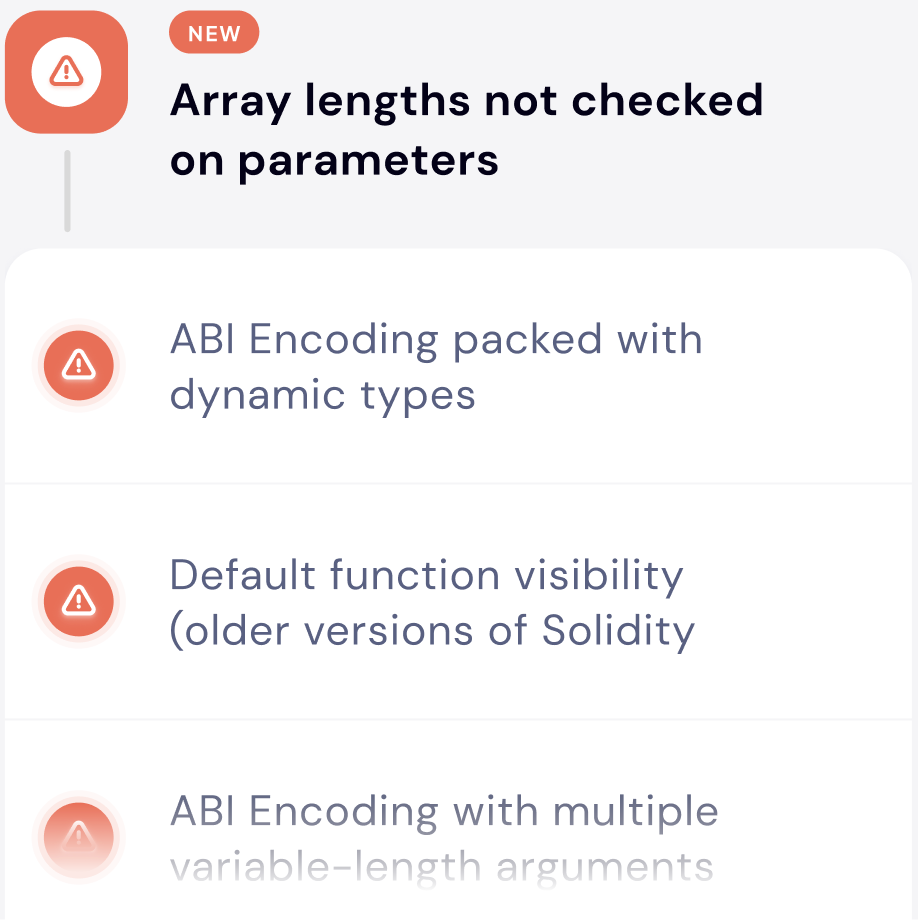 Crit and High Vulns Verified by Auditors
Get high signal, low noise with every report.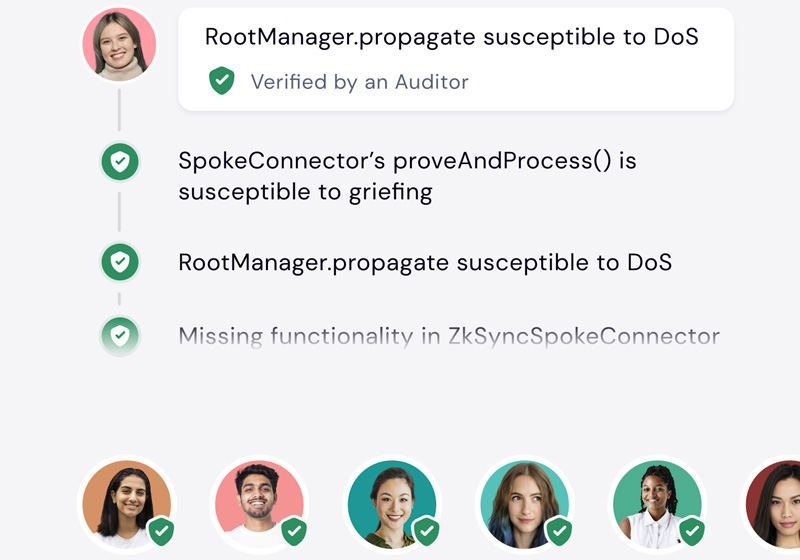 "It looks like there is still hope with auditors and we found someone who we can actually partner with. team is really happy with the findings so far."

Rafael Ugolini
Head of Engineering, mStable
"Macro's auditors are responsive and deliver insightful feedback. The communication was excellent and helpful, providing suggestions for improvements with proposed fixes."
"Macro's team was extremely thorough in their review and has gone above and beyond communication-wise. Having such a strong partner helped us achieve a high level of confidence in a smooth release."

Kevin Kennis
Co-Founder, Sommelier
"Great work Macro team! Solid finds, you are restoring my faith in auditors."

Ghoul.sol
Lead Dev, TreasureDAO
"Glad we have you double looking. Pleased with findings so far."

Layne Haber
Co-Founder, Connext
"I have worked with several auditors in the past, and none of them have done nearly as thorough follow up as Macro. It's very refreshing and a much needed change in the auditing industry."

Crispy Mangos
Lead Developer, Sommelier
"Thank you for the great questions, the discussion and the comprehensive preliminary report itself, really liking the approach you and the Macro team have taken."
Sam Kazemian
Founder, Frax Finance
"We've worked with a lot of auditors. Macro is by far the best, it's not even comparable."

Fleet Commander
Co-Founder, The Citadel Game
"I think it's probably obvious but you very clearly outperformed the previous auditors we've worked with! We really enjoyed working with your team!"
Sam Kazemian
Founder, Frax Finance
"These are really really good findings, excellent job."